Missing You in Atlantic City (A Meg Daniels Mystery)
By Jane Kelly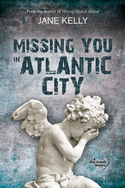 Order Now
Learn More
The preview includes a full-size cover image, two chapters, and an author bio.
"Jane Kelly sets her newest whodunit in the casino-hardened heart of Atlantic City, and it's as irresistible as walking the boardwalk the first warm weekend of the season. For fans like me, this is as good as getting dealt four aces. ... A winner!"
—Savannah Russe, USA Today bestselling author, "The Darkwing Chronicles"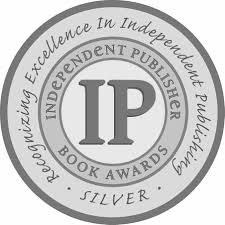 Winner of the 2015 Independent Publisher National Book Awards,
Mid-Atlantic (Best Regional Fiction)
Meg Daniels and Andy Beck—better together at the Jersey Shore! But while Andy slaves away at a hotel-casino security job, Meg is doing her best to sleep late, limit her exercise, and get plenty of sand between her toes. Too much free time on this gal's hands always spells trouble, and on this trip it comes courtesy of Johnny Angelini, an Atlantic City lounge singer who channels Frank Sinatra nightly at the hotel bar.
Johnny was just an infant in 1964 when the Democratic Convention came to town and his mother, Betty Boyle, vanished without a trace. Intrigued, Meg hits the Boardwalk running to solve the 50-year-old case and bring some closure for Johnny. As she doggedly tracks down and interviews the surviving witnesses, including a former senator with powerful ties, she stumbles onto a twisted cover-up. Someone is intent on keeping the Boyle case cold—even if that means icing Meg Daniels along with it.
"The Democratic National Convention of 1964 is the perfect flashback setting for this suspenseful, deftly built tale of the disappearance of a young mother. ... As the sleuth, Meg Daniels is as irresistible as she is impetuous."
—Joseph T. Wilkins, The Skin Game and Other Atlantic City Capers
"Jane Kelly's lighthearted mysteries have delighted beach readers for over a decade. With Missing You in Atlantic City, she is at the top of her game, taking us into much darker places without sacrificing any of her trademark warmth and wit."
288 pp/softbound | ISBN 978-1-940091-00-6 | Regular Price: $14.95
Order Now: Print Edition | Amazon Kindle | B&N Nook | Kobo
Don't Miss These Other Titles in the Meg Daniels Series:
Jane Kelly is a Philadelphia native who started vacationing at the Jersey Shore at the age of five months. She has returned every year since. A graduate of Chestnut Hill College, she has a MS in Information Studies from Drexel University and a MPhil in Popular Literature from Trinity College, University of Dublin. After working in New York, Washington DC, Chicago, and Boston, she currently lives in the Philadelphia area.